Curry sauce and Garam Masala to make authentic Indian Butter Chicken
Regular price
Sale price
$14.99
Unit price
per
Sale
Sold out
DESCRIPTION: Butter Chicken sauce is an authentic Indian curry sauce made with all natural ingredients and organic spices. This vegan, gluten-free, very low sodium sauce is hand-crafted in small batches in Wisconsin, USA. Includes your very own spice pack of fresh organic Garam Masala powder blend.
This curry sauce makes approximately 4-6 servings of traditional Indian chicken makhani
COOK WITH CONFIDENCE - Easy to prepare, no fuss cooking! Follow five easy steps to make this yummy Indian curry under 30 minutes.
AUTHENTIC RECIPE – This sauce is inspired by my mother's traditional Indian recipe.
CUSTOMIZE YOUR MEAL - Follow our flavorful Butter Chicken recipe! For a vegetarian or vegan alternative, pair this curry sauce with tofu or vegetables!
BURSTING WITH CURRY FLAVOR - Premium, fragrant, organic spices make this authentic onion-tomato sauce. Make the flavors "pop" by finishing your dish with organic Garam Masala spice blend!
SUPPORT LOCAL - We partner with local small businesses to make this Indian curry sauce
Here is the recipe to make Butter Chicken Makhani with this sauce: Butter Chicken Recipe with Curry Sauce
Want to cook Butter Chicken curry from scratch? Check out Butter Chicken Recipe with Spice Mix page 
INGREDIENTS

BUTTER CHICKEN MAKHANI SAUCE: Tomatoes (Tomatoes, Tomato juice, <2% of: salt, citric acid, calcium chloride), Distilled vinegar, onions, canola oil, Organic Coriander powder, Organic Cumin powder, Garlic powder, Organic Cumin seeds, Ground ginger, Organic Turmeric powder, Organic Cayenne pepper

ORGANIC GARAM MASALA POWDER SPICE PACK: Bay leaf, Cinnamon, Black pepper, Cloves, Cumin seeds, Coriander seeds, Cardamom
FUN FACT

We made Flavor Temptations Butter Chicken sauce to give you a shortcut version to make Butter Chicken. Same authentic taste as cook-from-scratch, but fewer steps. So you can spend more time with your family!
Low Sodium

ust 1% sodium per serving!
Organic spices

Made with organic Indian spices
Share
View full details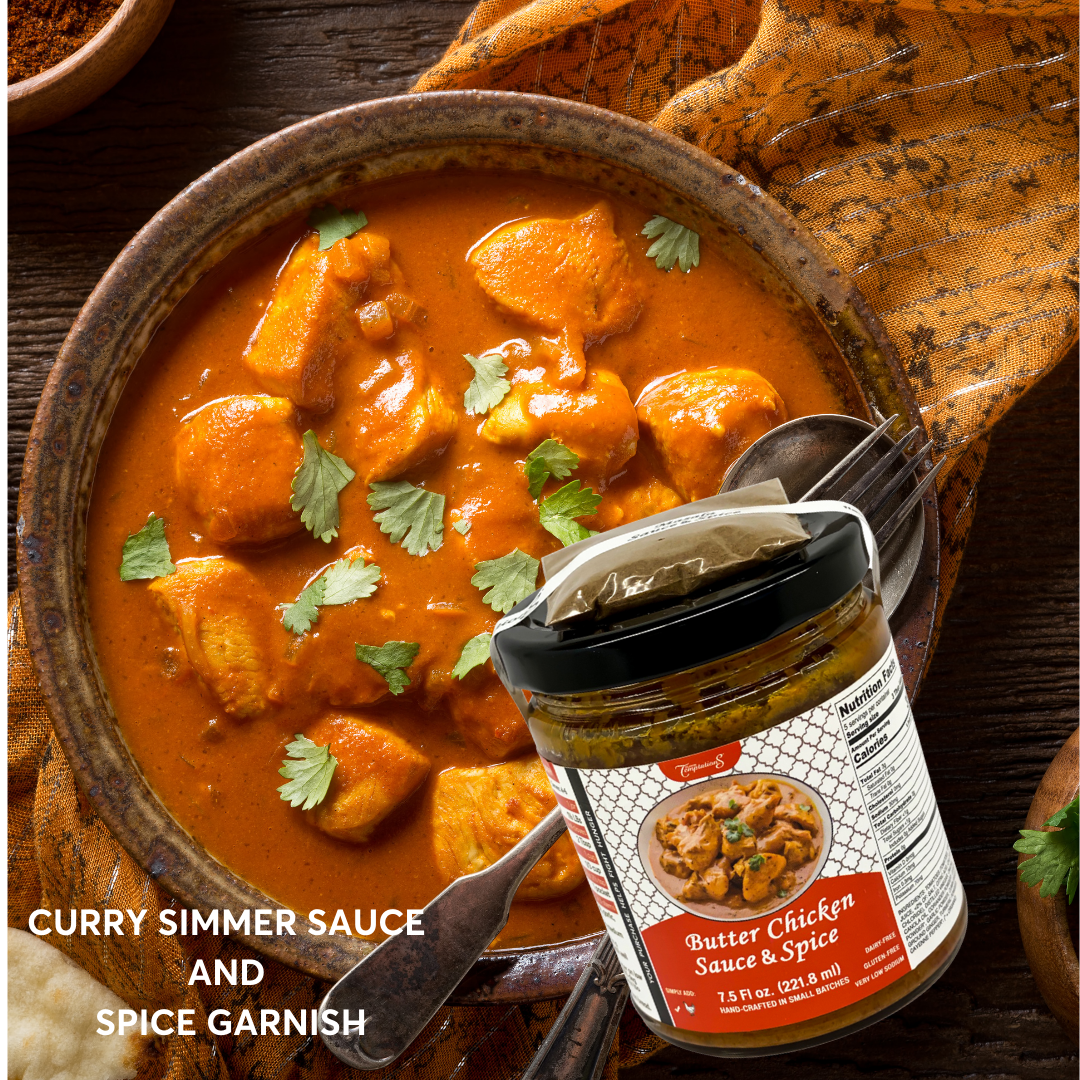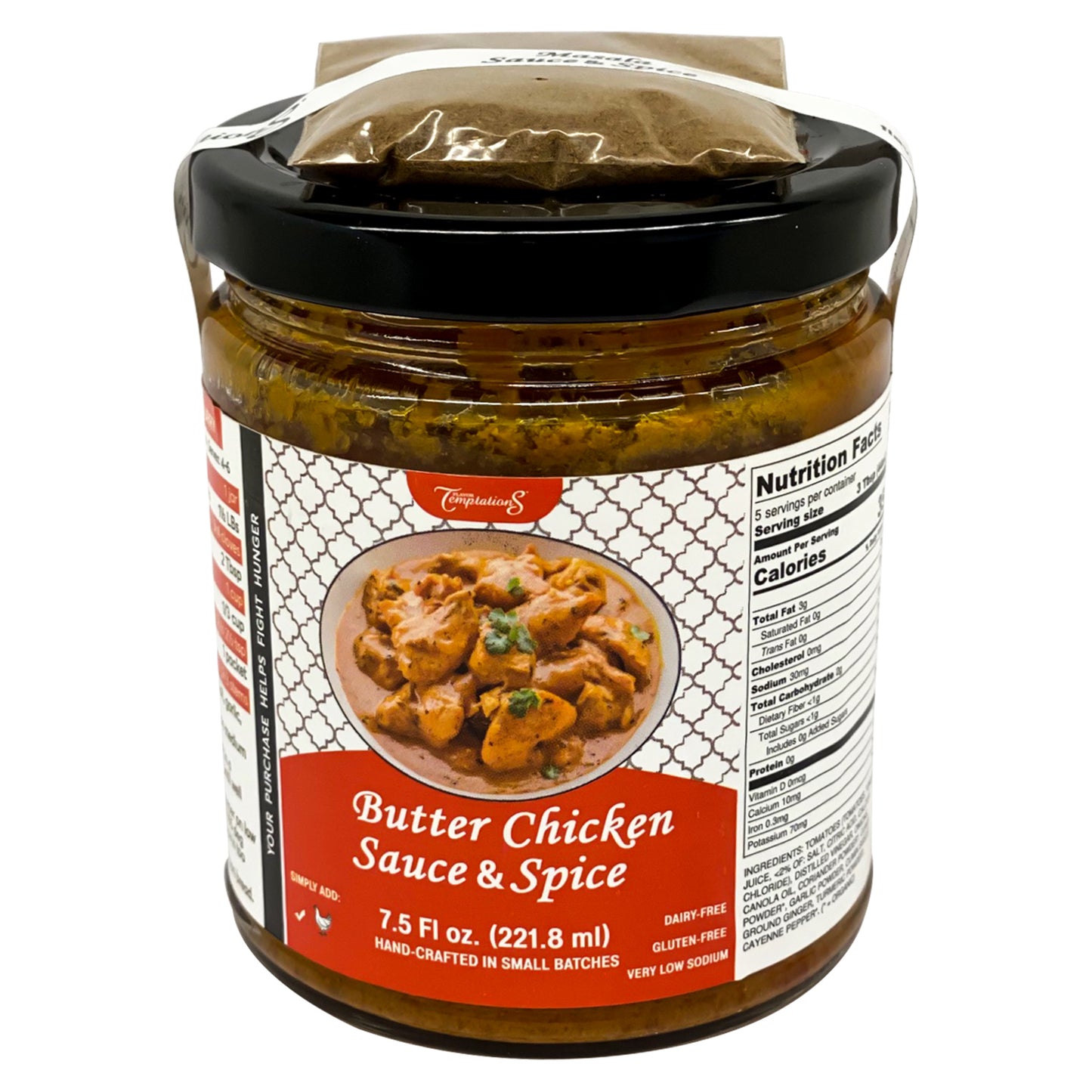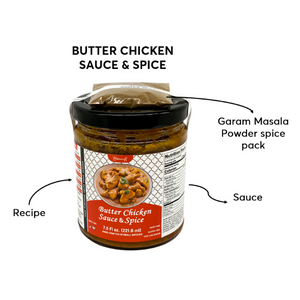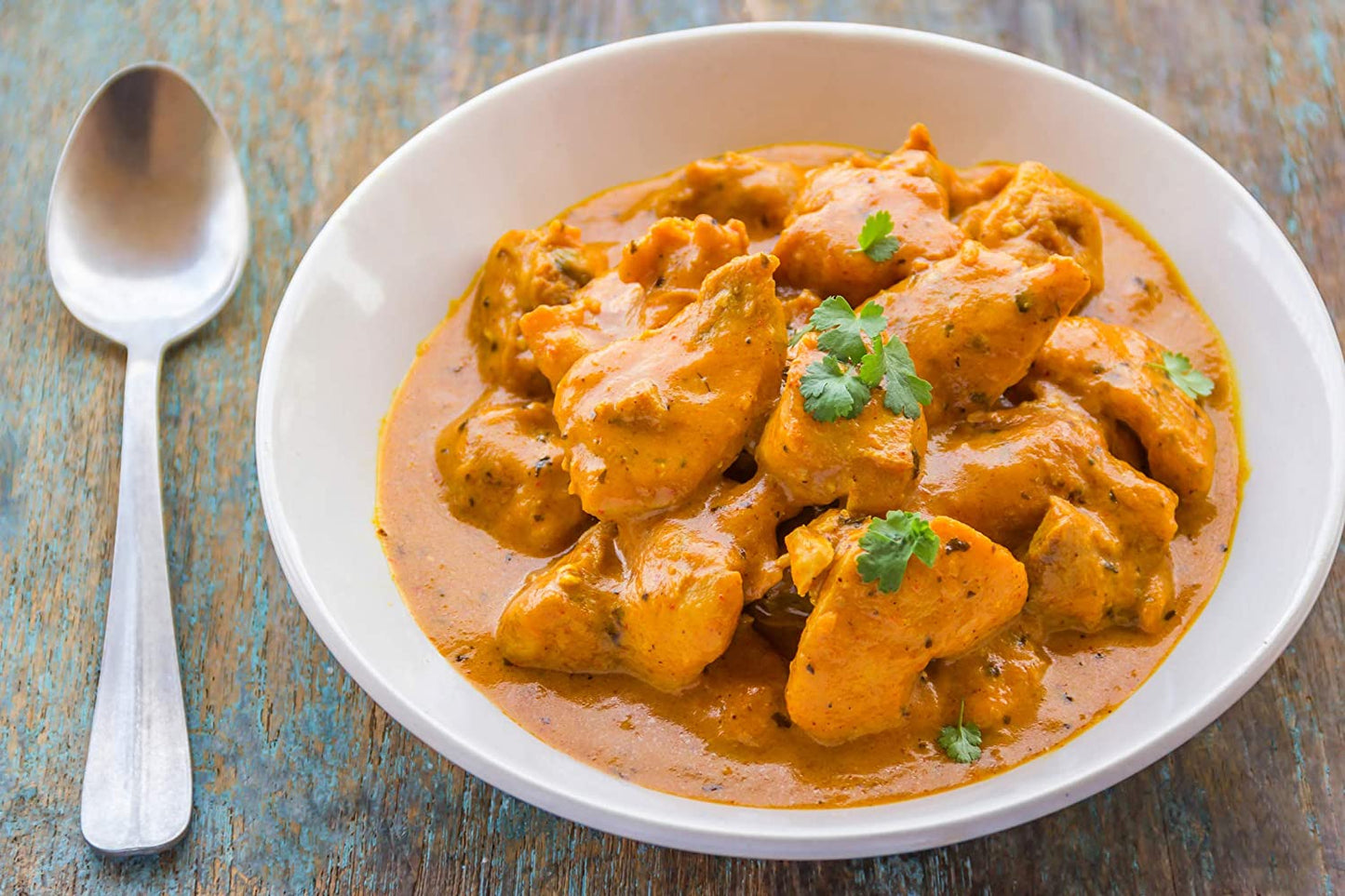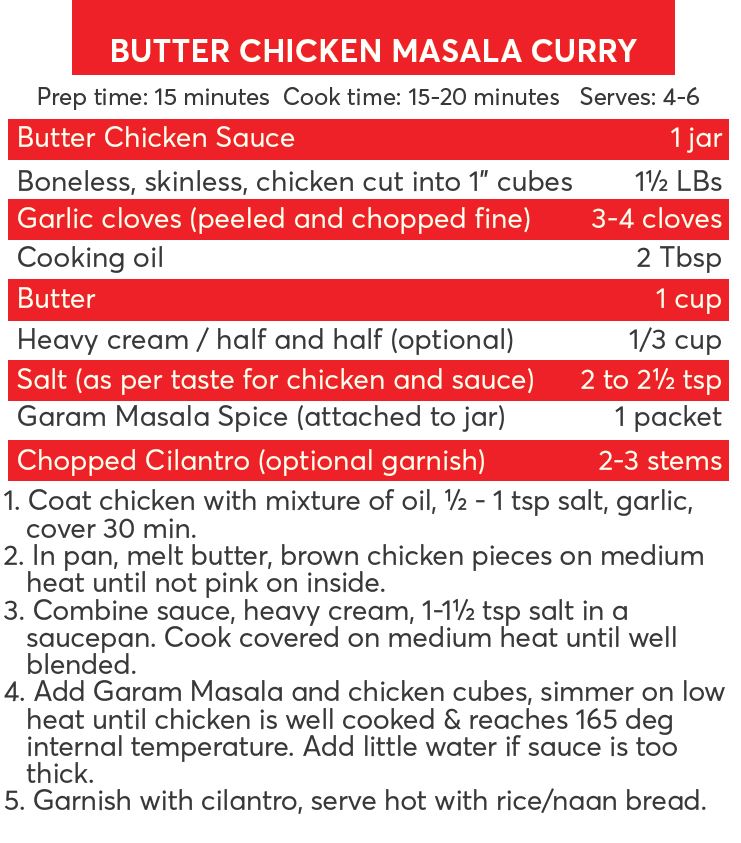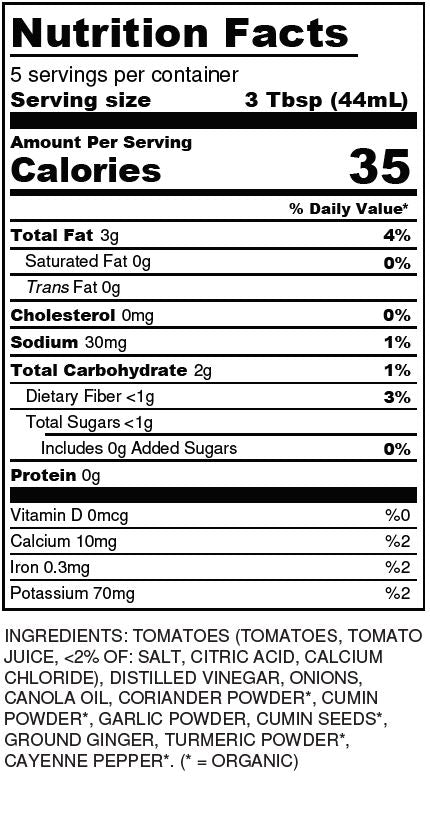 Answers to frequently asked questions
Why is a packet of Garam Masala included with the sauce?

We provide a separate packet of Garam Masala powder as a garnish to 'pop' fresh aromas when making a dish. Most other brands add Garam Masala spices to the sauce, but doing so results in the spices losing their flavor over time.
What is the shelf life of this sauce?

Sauce has a shelf life of 2 years from date of manufacture
Where do you get your spices from?

Our spices are sourced from farms in Northern India and shipped directly to us